Case Studies
---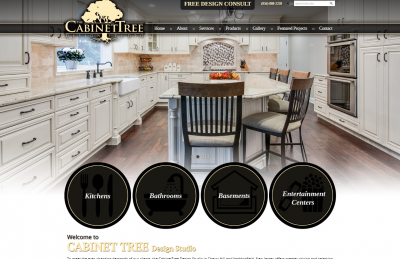 The CabinetTree Design Studio in Cherry Hill and Haddonfield, New Jersey is a South Jersey cabinet design center offering offers entry level cabinets to to full custom cabinets from multiple manufacturers to meet every client's need. For over 20 years, Cabinet Tree has had a comprehensive showroom with traditional and contemporary options from the top manufacturers […]
Learn More
---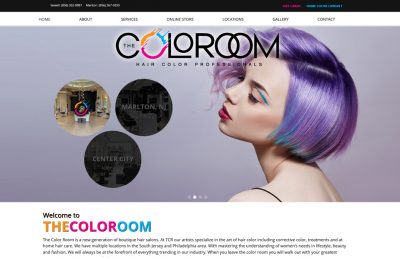 The Color Room is a hair coloring and hair color correction salon with locations in South Jersey and Philadelphia that offers expert hair color services and treatments for a variety of hair types. The Color Room initially contracted with VisionLine Media to create a new Website and local SEO program to drive traffic to each […]
Learn More
---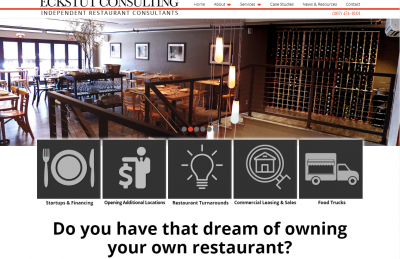 Eckstut Consulting advises restaurateurs, investors, lenders, property owners, and other stakeholders. By working with them, Eckstut plans and implements strategies for successful, stable, and profitable restaurants and food service operations. This business had a VERY old website that was outdated and its security was compromised. They also had very little content and no high resolution […]
Learn More
---
Trilogy Partners is a business consulting firm specializing in Finance, Operations, Strategic Planning, Executive Leadership and Coaching serving Philadelphia, NJ and NYC.
Learn More
---
Jersey Shore IV Hydration Therapy is New Jersey Shore's first discrete, mobile IV Hydration and vitamin therapy specialist providing in-home and on-site IV Hydration Drips with fluids, vitamins, antioxidants, and over the counter treatments for a variety of conditions. VisionLine was tasked with launching this new business from scratch. This involved creating a mobile-first Website […]
Learn More
---
Synch-O LLC is Greater Philadelphia and South Jersey's premier provider of executive coaching and peer councils for businesses. This firm had an older, outdated Website that was no longer effectively conveying their message or their brand. We created a new, responsive design that effectively communicates the benefits that Synch-O offers to clients. The content of […]
Learn More
---
REEHL Investigations and Security offers private investigations and private security services in South Jersey and Greater Philadelphia.
Learn More
---
Batsto Village is an historic site in the South Central Pinelands of New Jersey.
Learn More
---
Jersey Shore Medical Alliance is a newly re-branded business, It was the vision of Dr. Brian Sokalsky to bring comprehensive and high-quality wellness, sports and pain management, regenerative and aesthetic services to the Jersey Shore community. Dr. Sokalsky joined with Marna Cutler, DO, to start this venture. The venture is a new business that combines […]
Learn More
---
When VisionLine Media started working with the Mark McKenna Team, they were already one of the top producing real estate teams in all of South Jersey and were operating under the Pat McKenna Real Estate branch.
Learn More
---