A South Jersey Web Design Company
VisionLine Media is a South Jersey web design company based in Haddon Heights, New Jersey. We have been a regional industry leader for over 20+ years. We service clients ranging from sole-proprietors to Fortune 500 Companies. We have an extensive portfolio of work that extends to many different industries. Our Southern New Jersey location gives us direct access to our Web Design clients in South Jersey, Philadelphia, Northern New Jersey and New York.
Trusted By Industry Leaders Like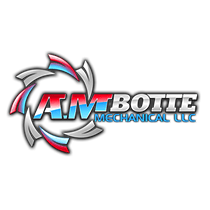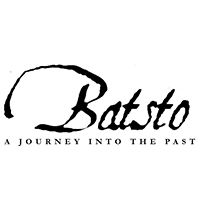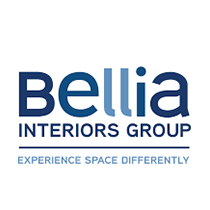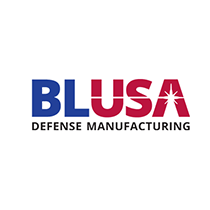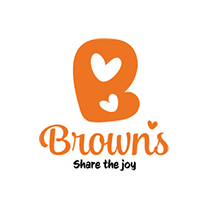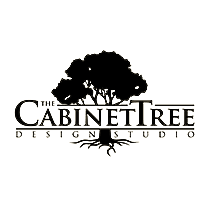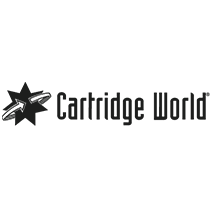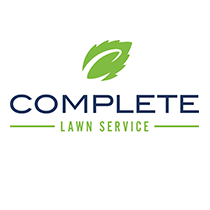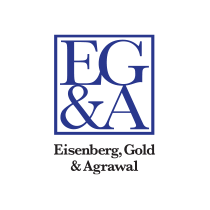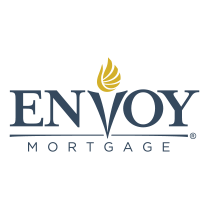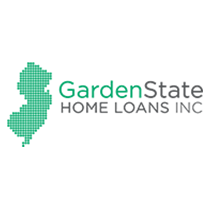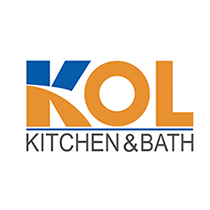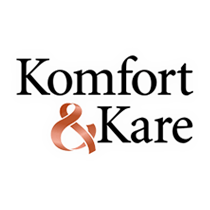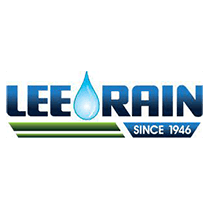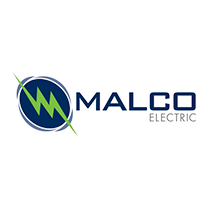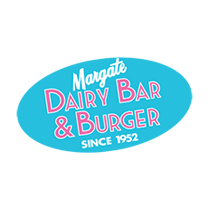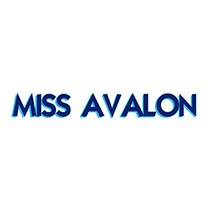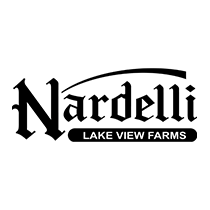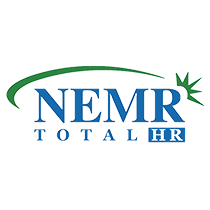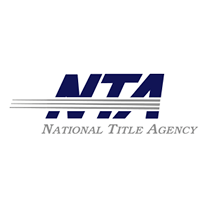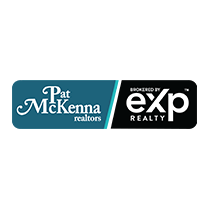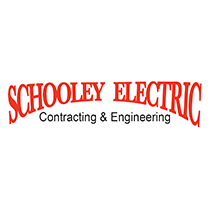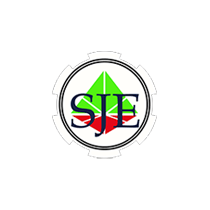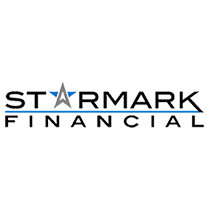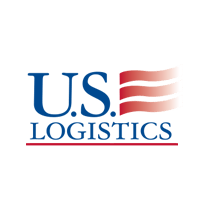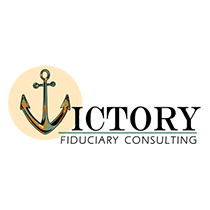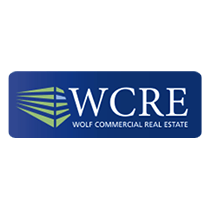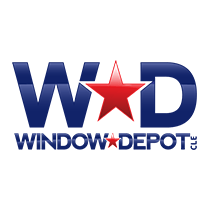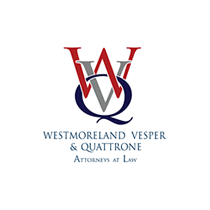 Customer Spotlight
A.M. Botte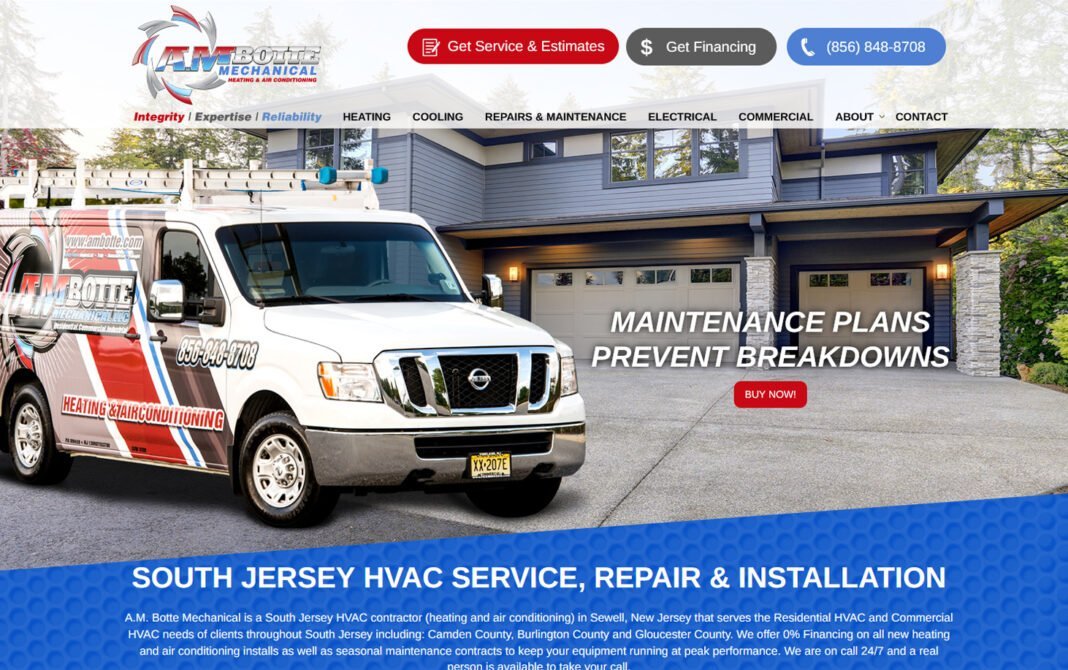 VisionLine Media creates and manages a number of  Web systems for A.M. Botte Mechanical. Over the last 5 years we have built 3 Websites for A.M. Botte. When we first engaged this client, they were using a high-priced Philadelphia agency to manage their Web presence. We were able to cut their management costs by 50% ...
Social Impression
Social Impression is a South Jersey Social Media Management & Marketing company offering digital marketing, social media management, advertising, graphic design, marketing consulting, email marketing, logo design, and content creation. We have been working with them for years and trust our clients with their expertise in the Social Media space. Deanna Robinson is the owner ...
Prime Health of NJ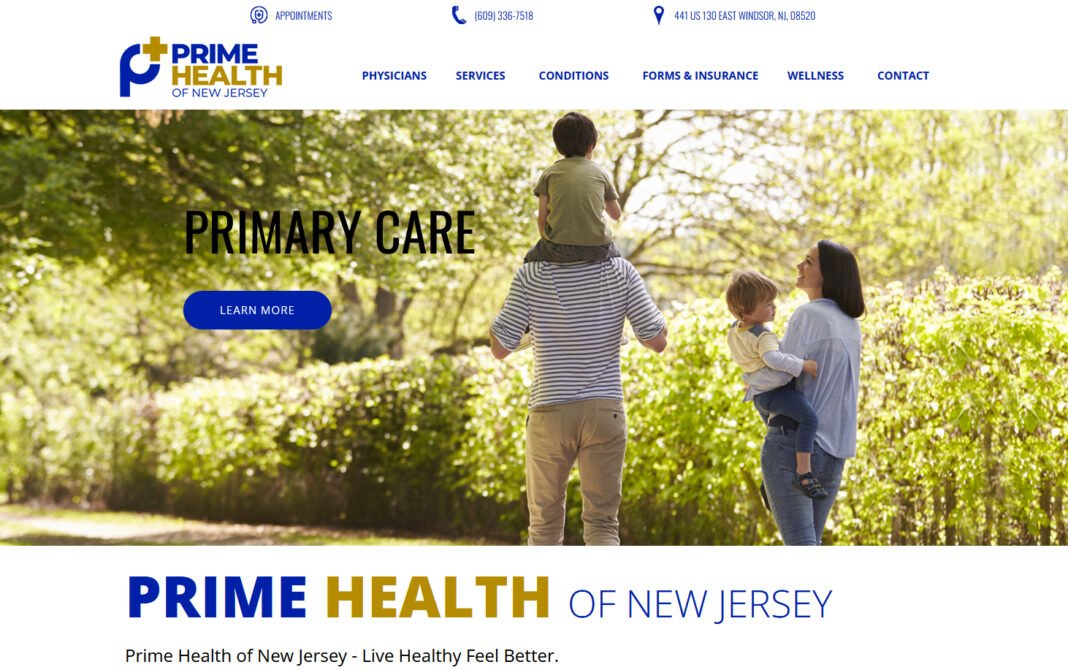 Prime Health of New Jersey is a new medical practice in east Windsor, New Jersey for Physicians Dr. Farhan Malik and Dr. Shoaib Malik (no relation). This job was a challenge because the practice had no other branding, no established services and no established message. We worked with the the talented team at Comprehensive Physician ...
TightSeal Exteriors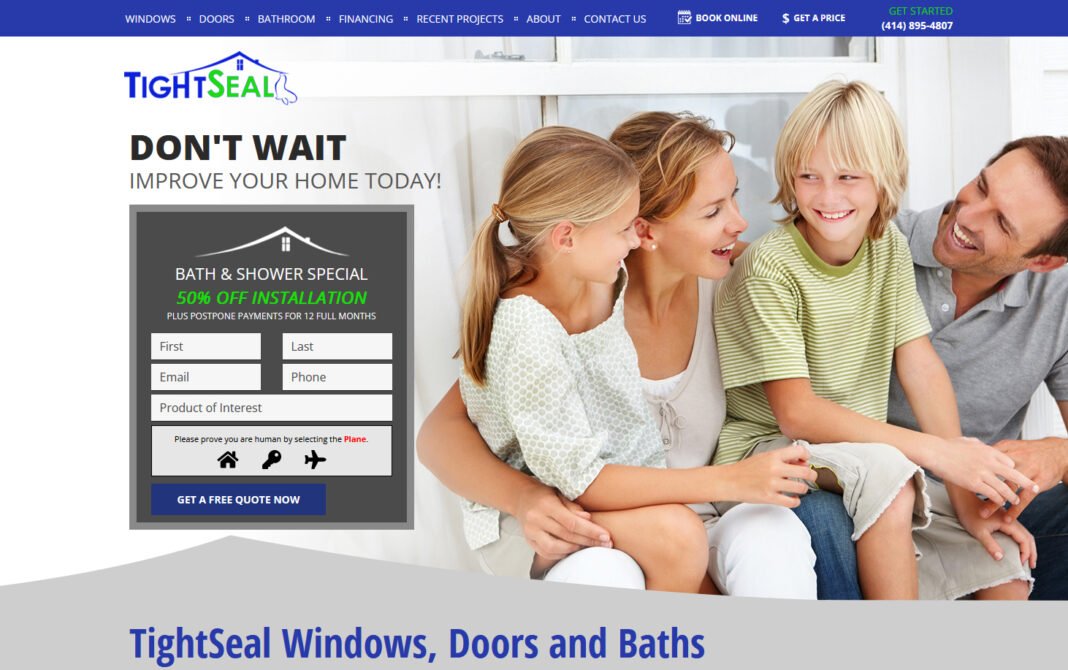 TightSeal Exteriors was an absolute mess! Their old site was so plugin and JS heavy that it loaded incredibly slow. It was also using Elementor to create custom page templates that seemed to vary from page to page without any rhyme or reason to their variance. Additionally, their almost 100, amazing, customer case studies were ...
KOL Kitchens and Baths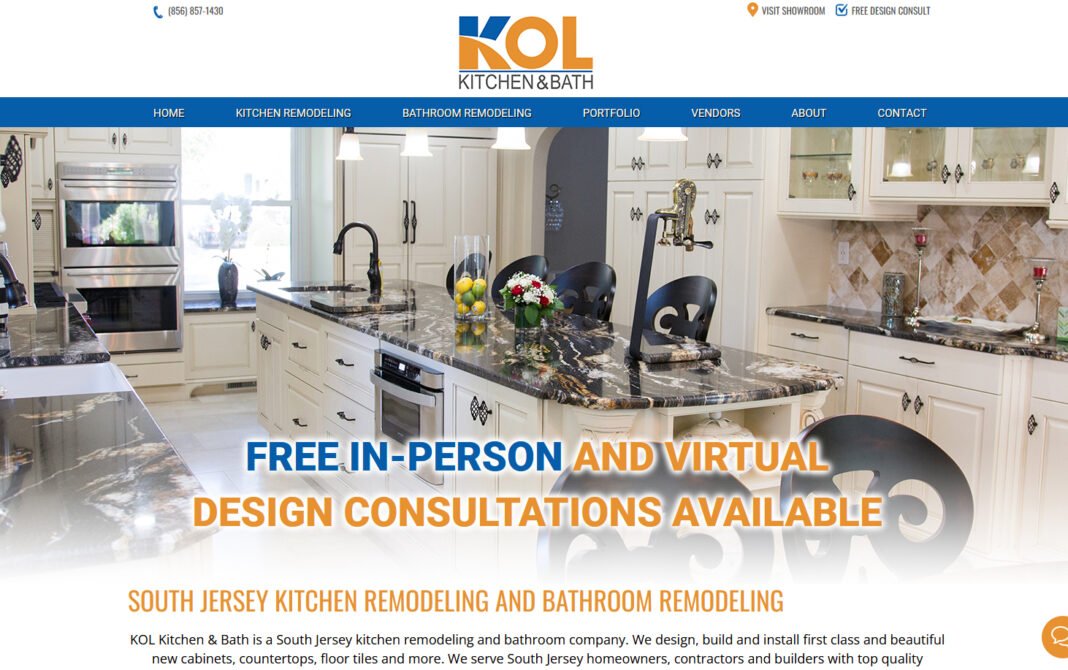 KOL Kitchens and Baths is the sister company of KOL Marble and Granite. VisionLine was tasked with creating a search friendly Website for the KOL Kitchens and Baths division that would help to increase their local footprint. We built an attractive Website that showcases their jobs and capabilities as well as the many product lines ...
Nick Christopher (REALTOR)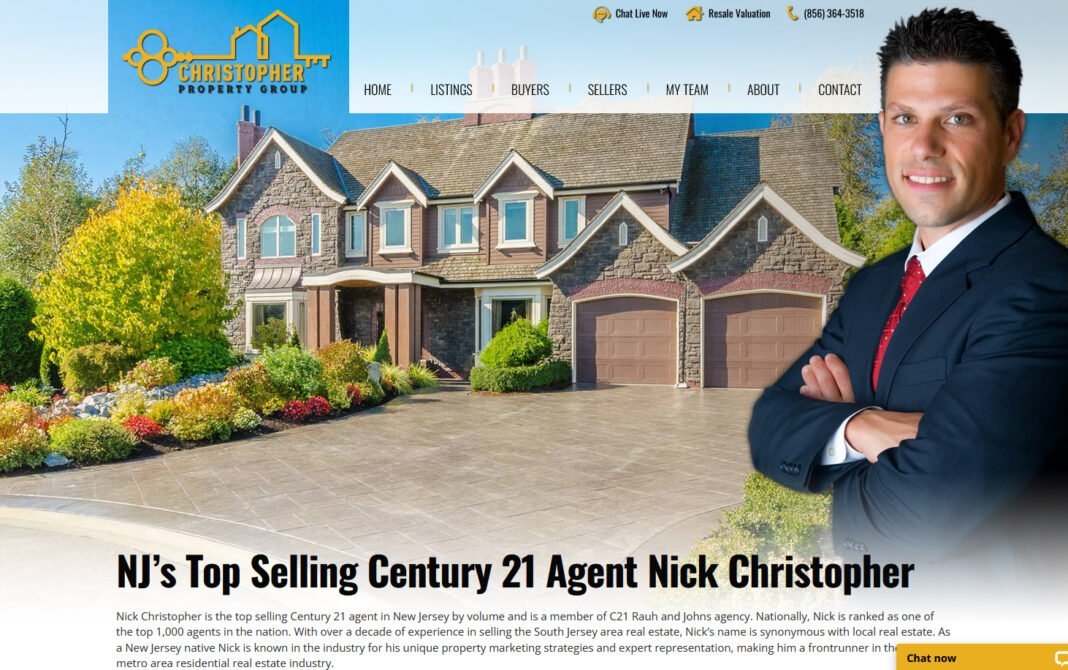 Nick Christopher (REALTOR)
Nick Christopher is the top selling Century 21 agent in New Jersey. This is a huge achievement that should be shouted from the rooftops, but when we met Nick he had no Website! Our first order was to design a Website worthy of NJ's top Century 21 Agent complete with awards, neighborhood reports, videos, reviews, ...
G.W. Lippincott Supply Company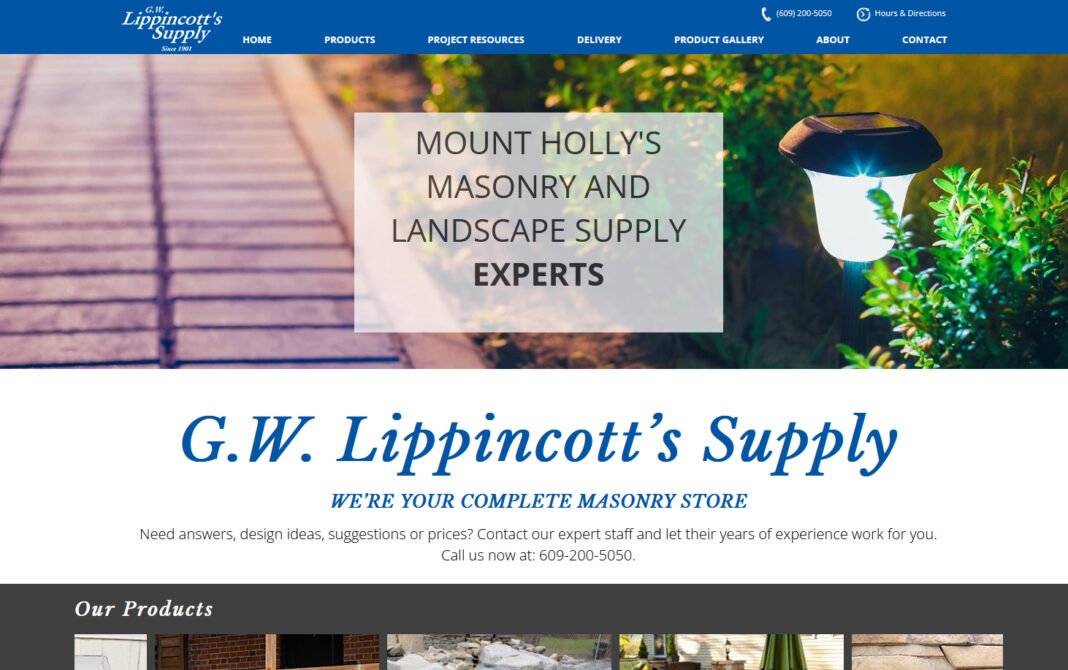 G.W. Lippincott Supply Company
G.W. Lippincott has been in business since 1901. If you saw their previous Website you would think they built it in 1901. It had major structural flaws and had even been hacked several times. We worked with them to secure the site, clean the infections and install security measures. Once the damage was mitigated we ...
Majestic Maintenance (Carpet Cleaning)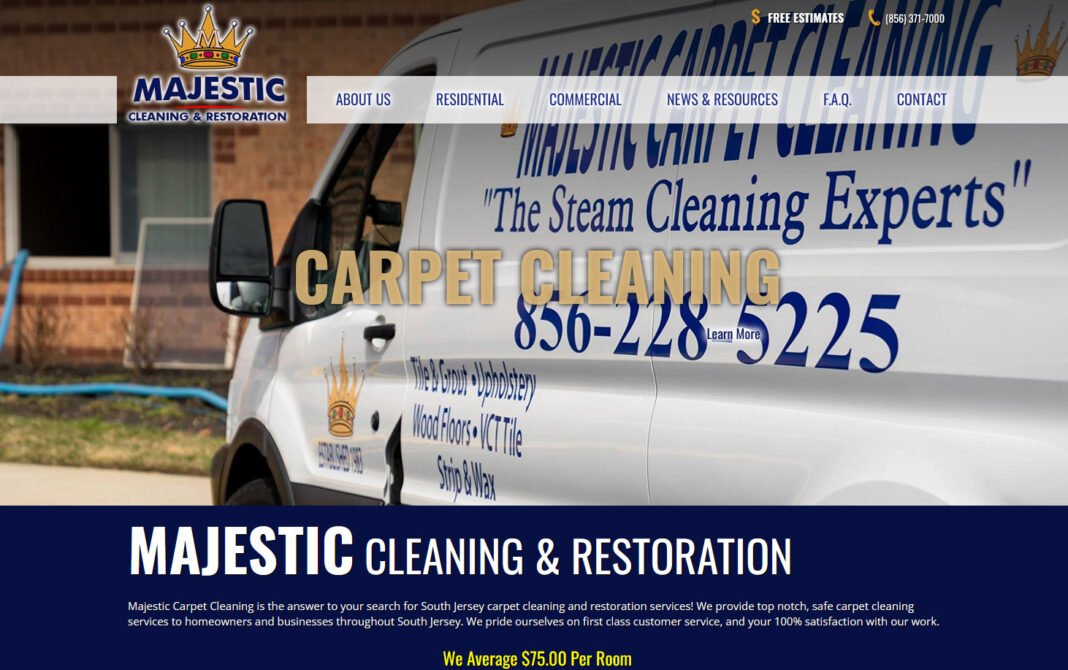 Majestic Maintenance (Carpet Cleaning)
Majestic Maintenance provides carpet cleaning and upholstery cleaning to homeowners around South Jersey. When we first engaged them, they were running automated Google Ads to a very antiquated Website without any conversion actions or metrics to determine the success of the campaign. Our first order of business was to re-design the Website for higher conversions. ...
National Restoration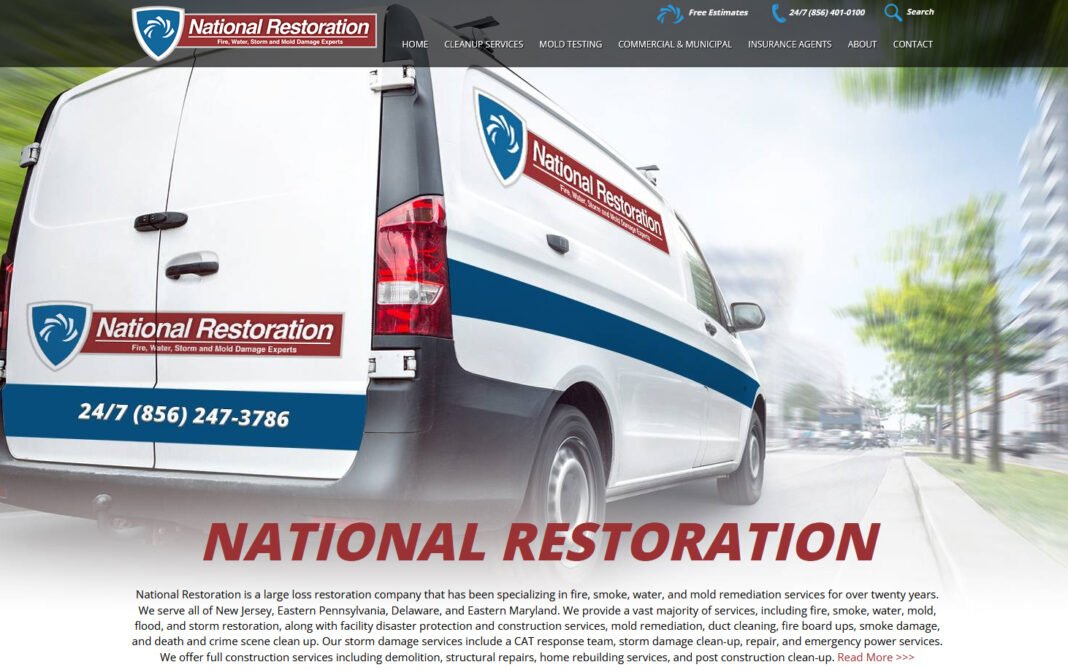 National Restoration is a large loss restoration company that has been specializing in fire, smoke, water, and mold remediation services for over twenty years, but based on their old Website you would have never known it. They old site gave the impression that they were a small, inexperienced and underfunded business. VisionLine worked with National ...
Julie Rasic REALTOR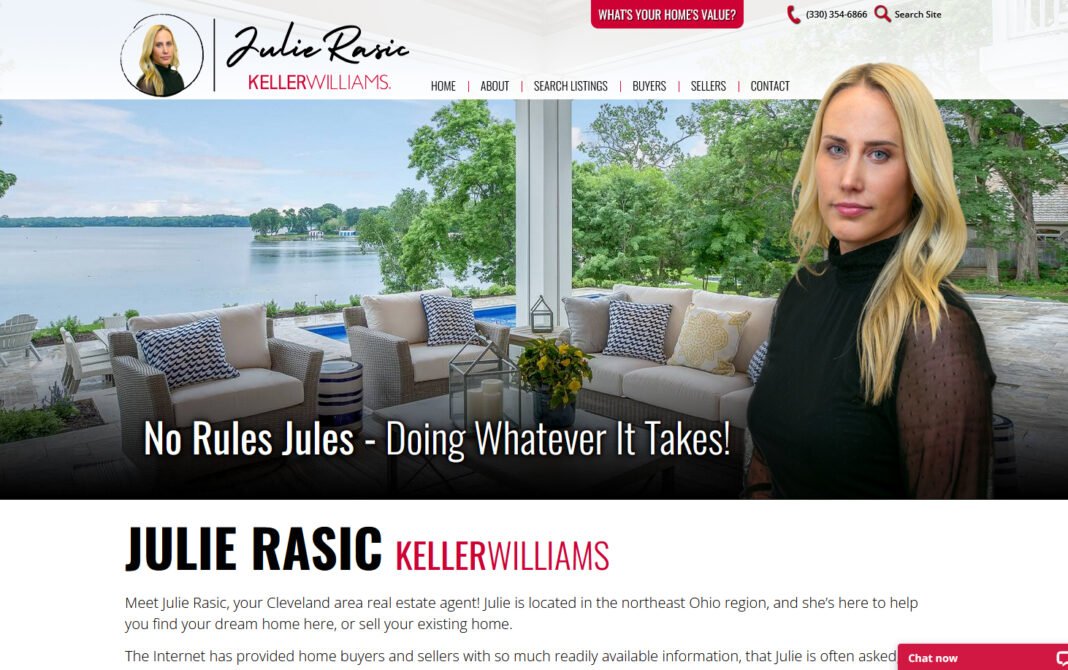 Julie Rasic is a REALTOR in the Greater Cleveland area. She came to us with the need to create a more professional online presence that would attract a wider audience. The site is a "scroll-under" design that keeps her call to action items at the top of the page regardless of how far the user ...
Concierge Spine & Sports Medicine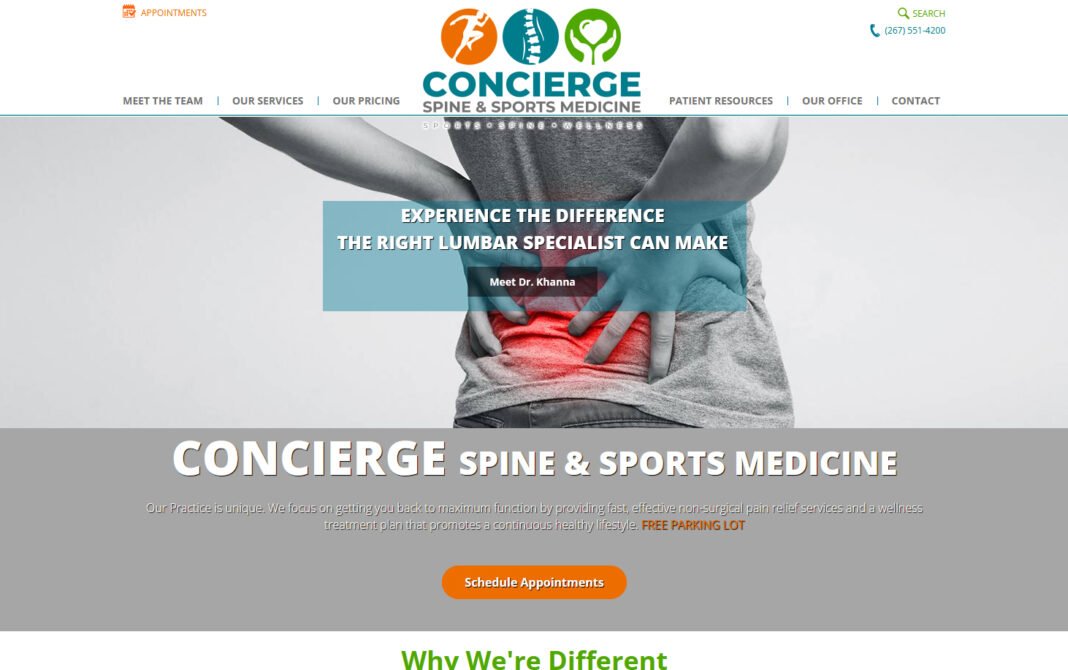 Concierge Spine & Sports Medicine
Concierge Spine and Sports Medicine is a new medical practice specializing in treating the lower back, joints and tendons. They offer cost-effective and innovative non-surgical techniques focused on relieving your pain and getting you back to life sooner. Bute here's the catch…They do not participate in insurance! The message was a tricky one with this ...
Wolf Commercial Real Estate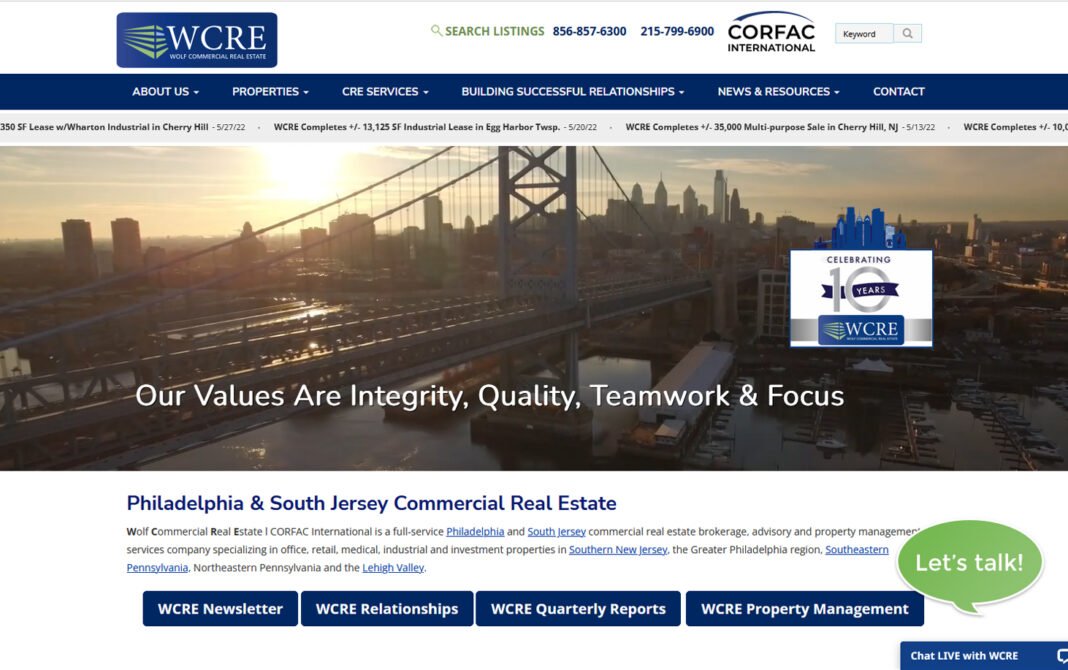 Wolf Commercial Real Estate
VisionLine Media creates and manages a number of online systems for Wolf Commercial Real Estate (WCRE)....
Nardelli Brothers Produce
Nardelli Brothers Produce
The Nardelli family has been providing field to fork produce services for over 100 years. They offer a number of fruit and vegetable varieties for Grocery Stores, Food Service Companies, Food Processors and Wholesalers. They ship their products to all points east of the Mississippi River as well as Canada. VisionLine Media built their first ...
Complete Lawn Service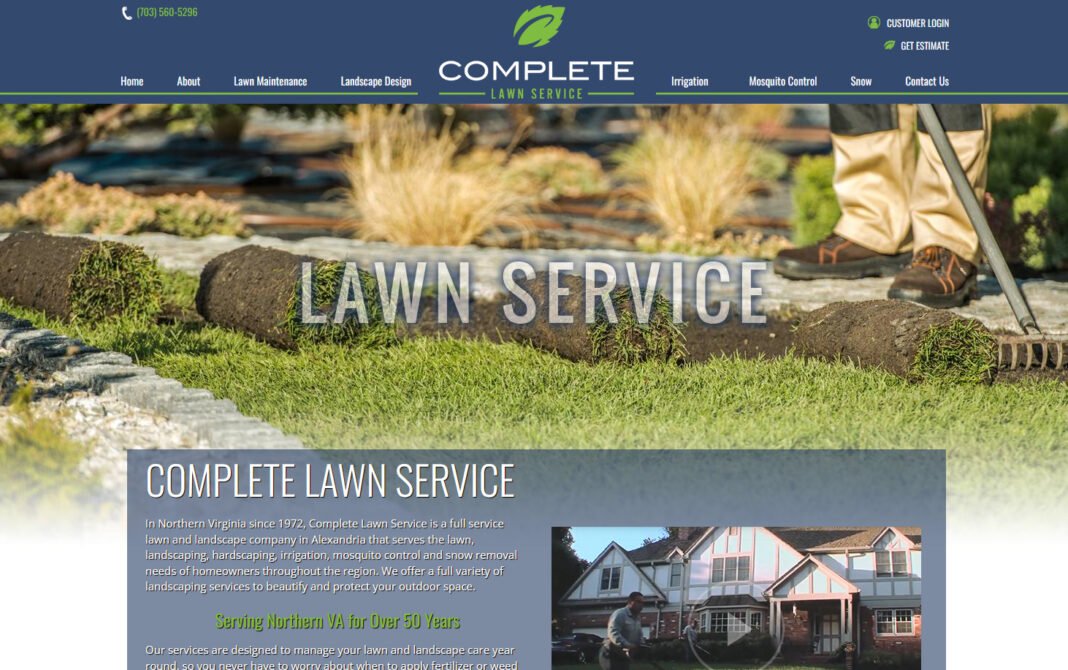 We met Complete Lawn Service over 10 years ago when we built and optimized their first Website. The site had grown very old and no longer reflected their new branding standards. VisionLine was tasked with creating a new "mobile-first" Website that would communicate their brand and set the stage for a large-scale SEO campaign coupled ...
Pat McKenna Realtors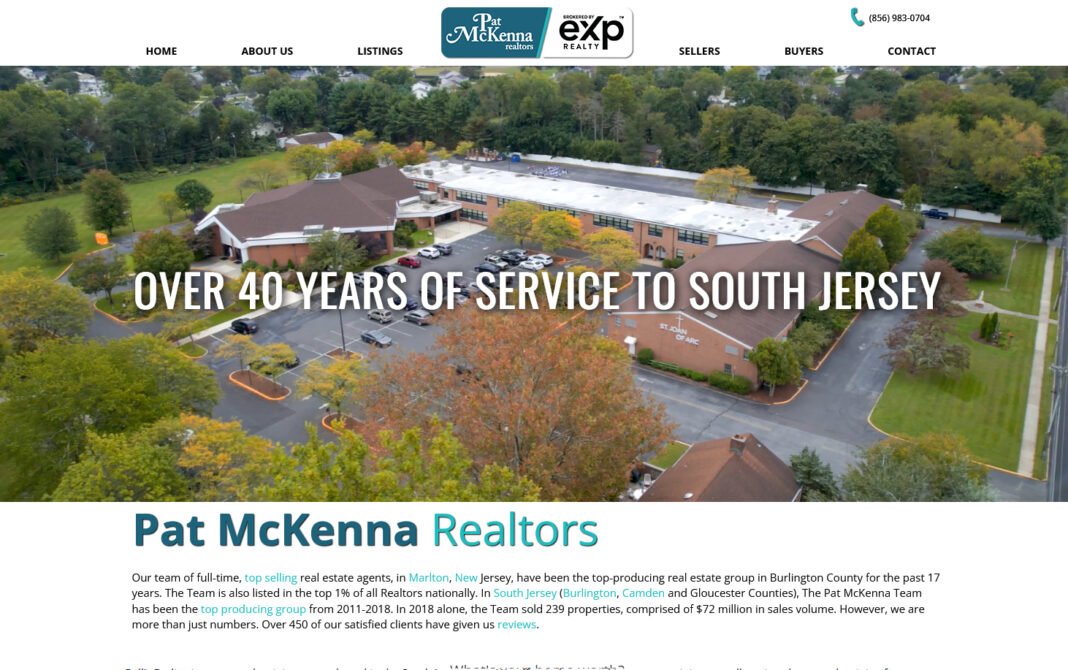 Pat Mckenna Realtors has been a client of VisionLine for 15 years and they have been the top-producing real estate group in Burlington County for the past 17 years. Pat McKenna Realtors recently became part of the EXP Realty Group and wanted to give their brand a facelift. We worked with their internal marketing team ...
West Lab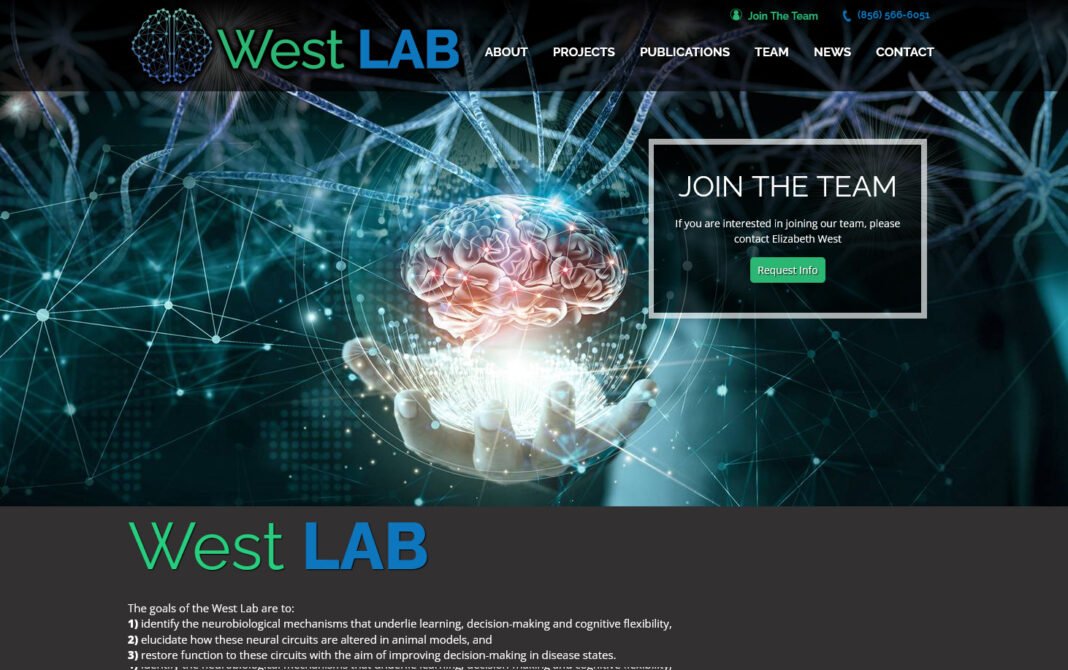 West Lab is a neurobiological research lab at Rowan University working on grants from the NIH, NIDA and NARSAD to study the neurobiological underpinnings mediating learning and decision-making, and how these processes are affected in substance use disorders and neurodegenerative disorders. In plain English, the team at West Lab studies the brain function in lab ...
Momentum Advisors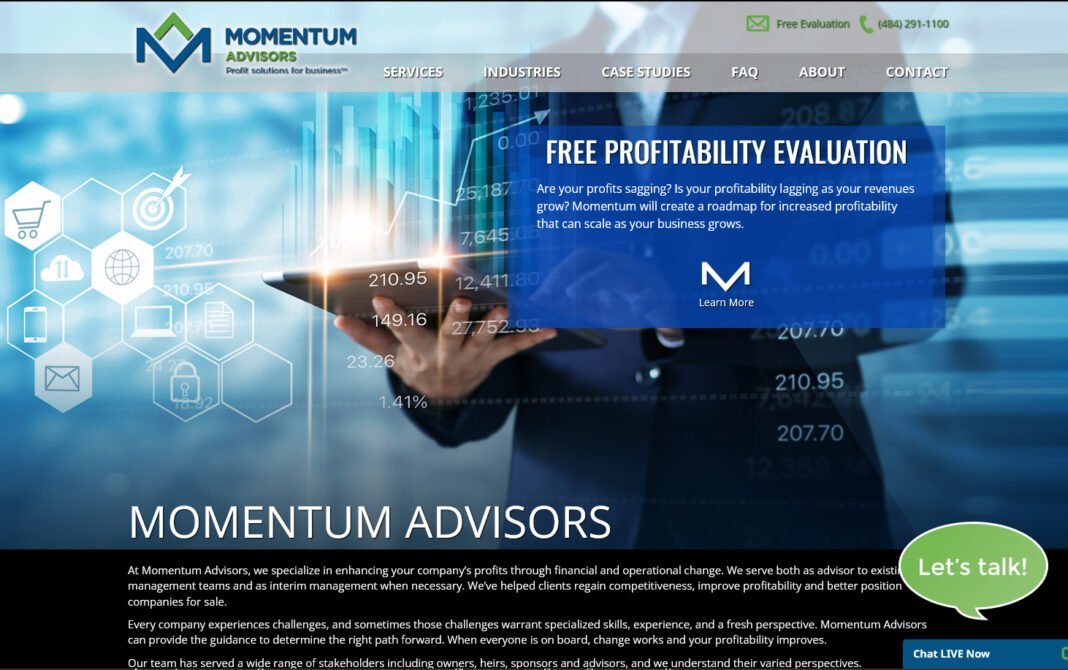 Momentum Advisors, specializes in enhancing your company's profits through financial and operational change. When we first met the Momentum team, they had an attractive website that was high on looks and low on function and lead capture. We created a new website, with multiple lead capture functions that guides users through each of their services ...
Michele Kovalchek Team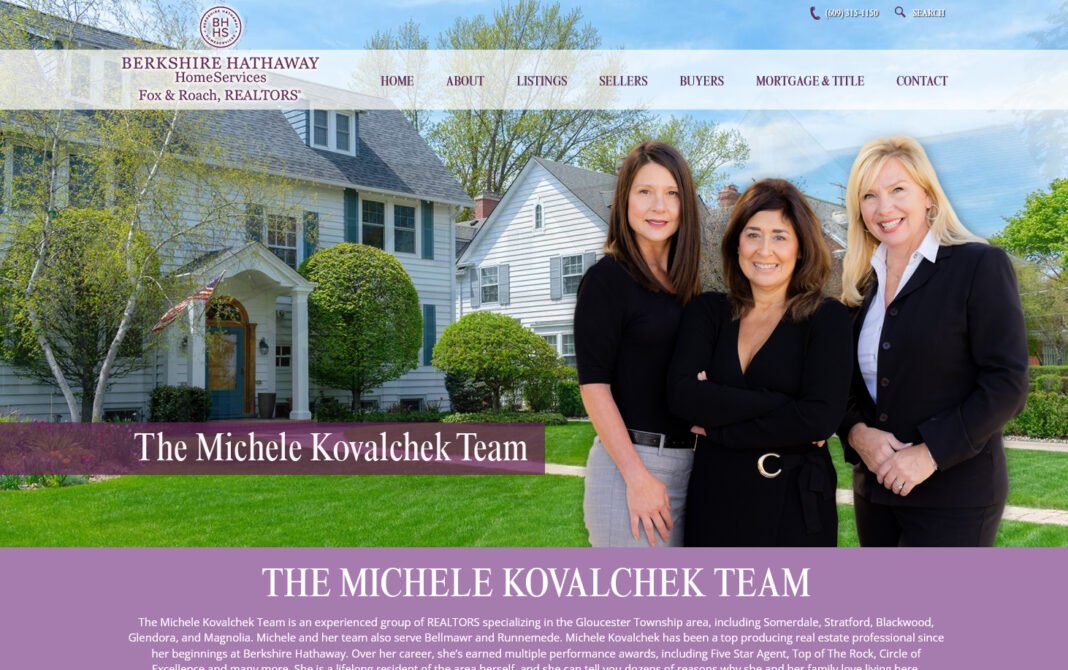 The Michele Kovalchek Team is an experienced group of REALTORS specializing in the Gloucester Township area, including Somerdale, Stratford, Blackwood, Glendora, and Magnolia. Michele Kovalchek has been a top producing real estate professional since her beginnings at Berkshire Hathaway but like most REALTORS, her website was a VERY basic template given to her by her ...
Eisenberg, Gold & Agrawal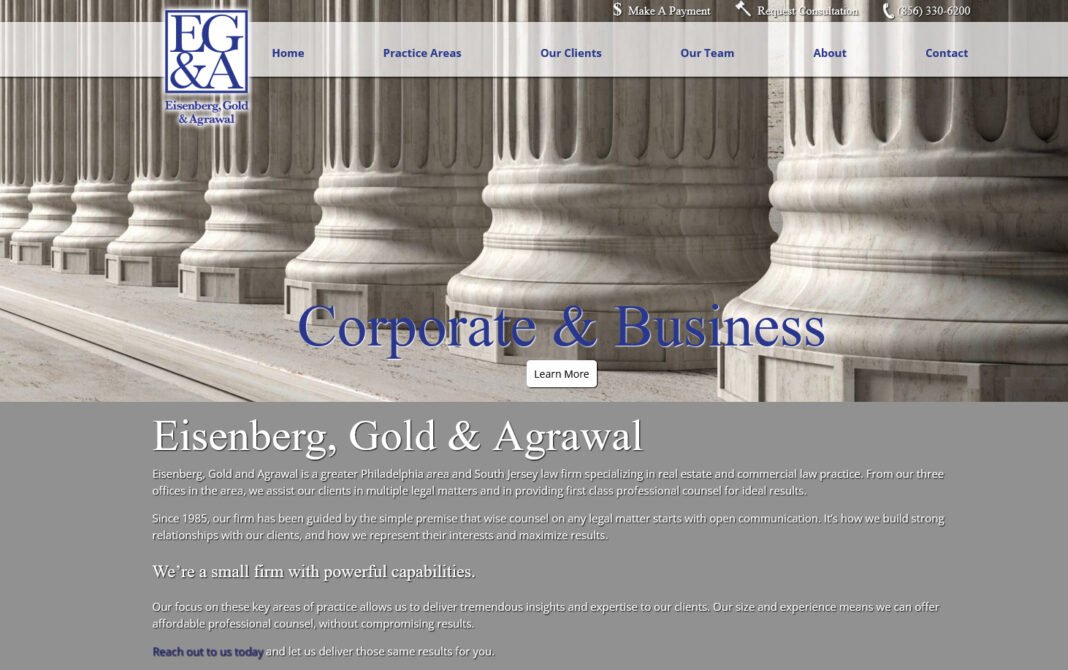 Eisenberg, Gold & Agrawal
Eisenberg, Gold and Agrawal is a South Jersey law firm specializing in real estate and commercial law practice. They have 3 local offices and serve clients in PA and NJ. EGA came to us with a very old site that was light on content and even lighter on functionality. Our team completely redesigned the Website ...
Freedom Stone Fabricators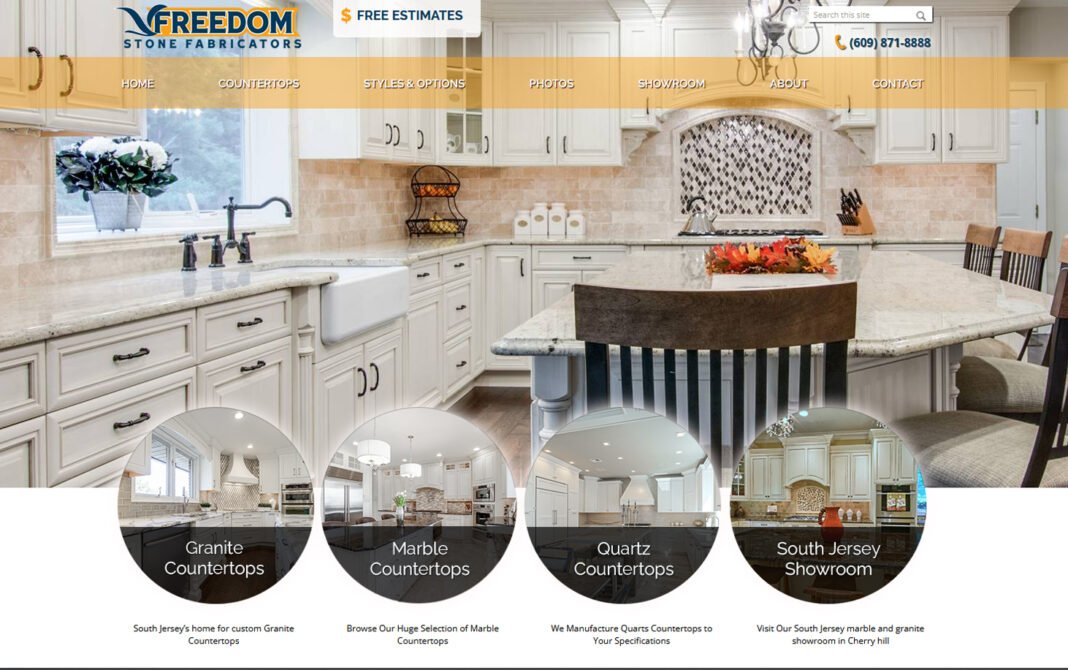 Freedom Stone Fabricators
Freedom Stone is a South Jersey stone fabricator in Cherry Hill, NJ offering granite countertops, marble countertops, quartz countertops and much more. When we first met with them, they had a very basic templated Website that had virtually no SEO qualities and very little traffic. Our goal was to create a new, professional-looking Website for ...
Acerbo's Auto Trim & Lettering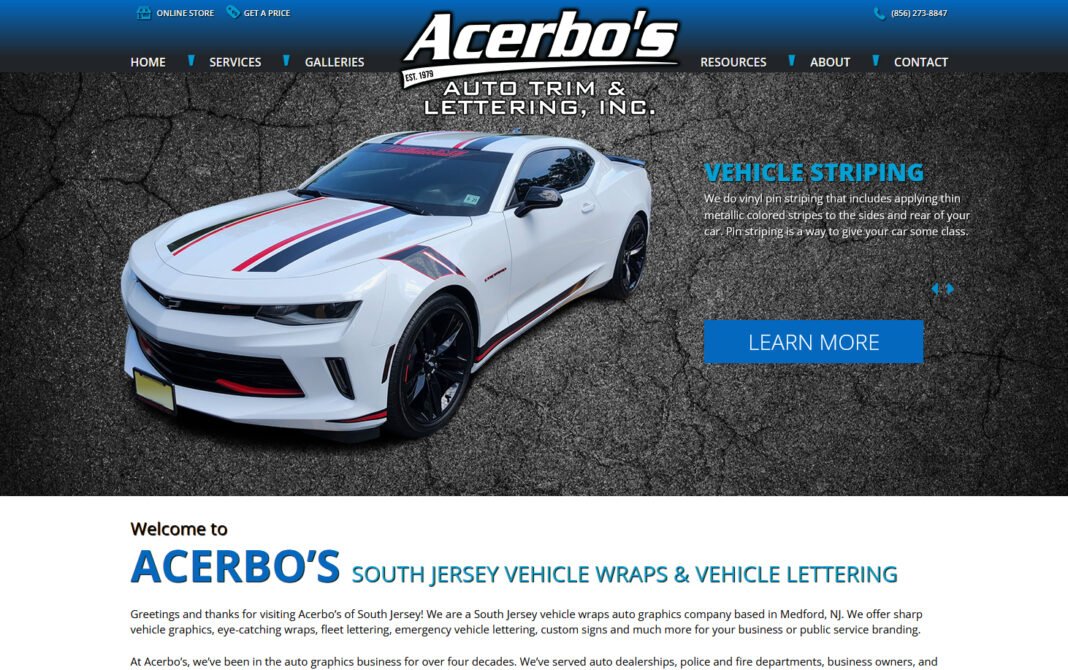 Acerbo's Auto Trim & Lettering
Acerbo's is a really cool business. They have been striping, lettering and wrapping vehicles for car dealerships, municipalities, emergency services and individuals since 1979. Acerbo's only uses top-quality materials and prides themselves on expert workmanship. They are constantly on the cutting edge of new products and technologies. Acerbo's has a huge portfolio (40+ Years) of ...
Malco Elecetric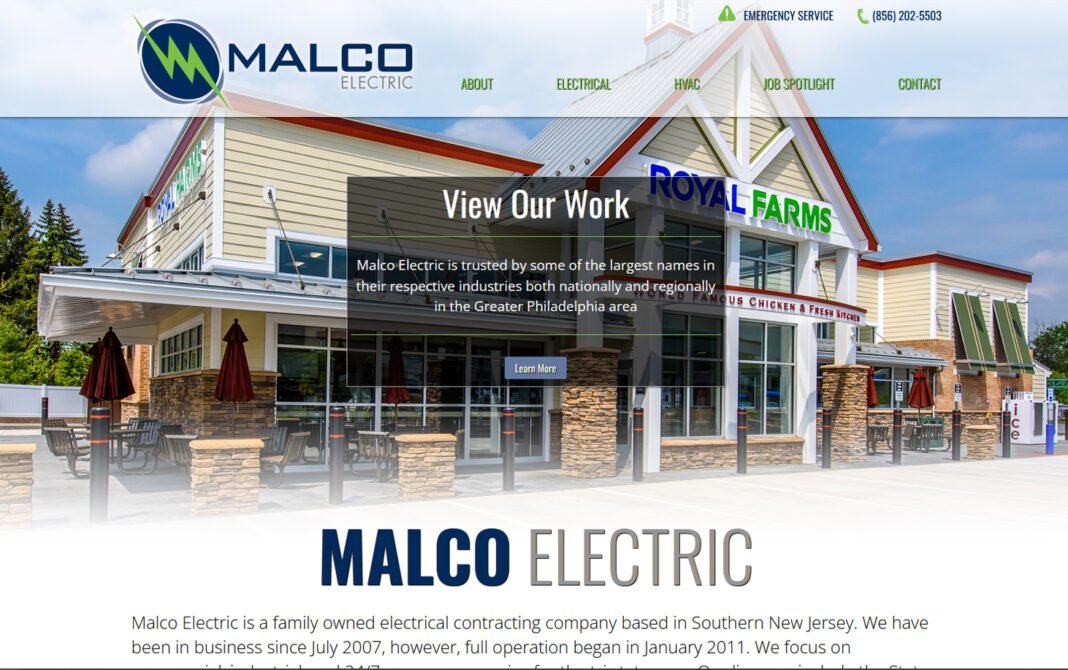 Malco Electric is a family owned electrical contracting company based in Southern New Jersey that has been in business since July 2007 but has never had a Website until just recently. VisionLine was happy to help Malco get themselves a Website that is worthy of their long history and large client portfolio. Customer job stories ...
Margate Dairy Bar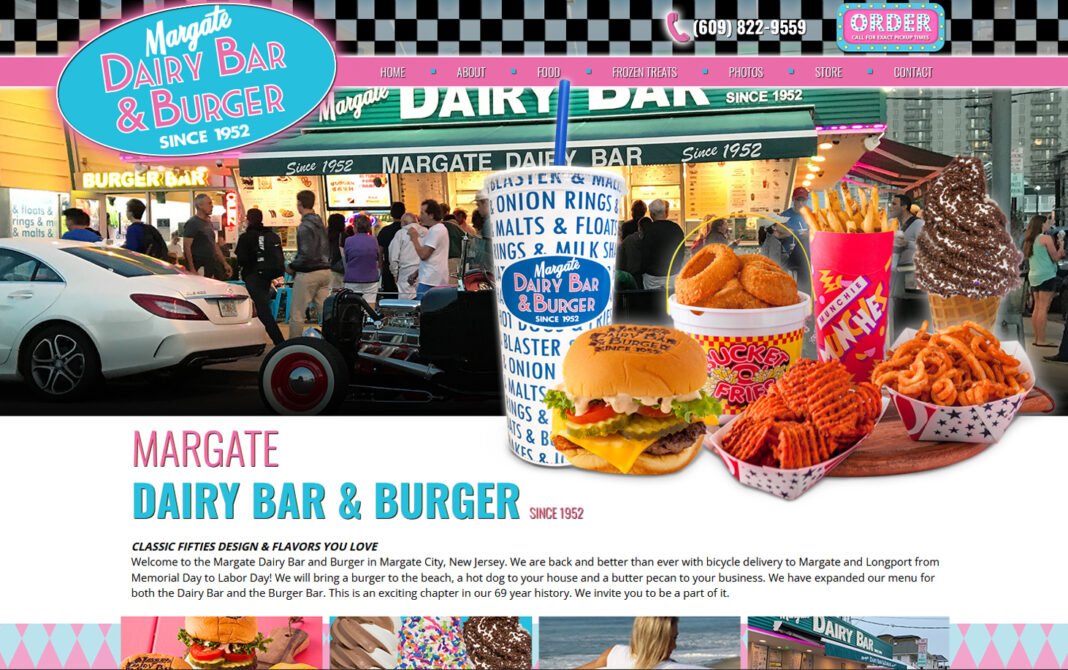 The Margate Dairy Bar is a staple of shore and has been serving frozen treats since 1952. VisionLine recently completed their second Website in the last 15 years. The site features company information, hours of operation, photo galleries, videos, menus and even an online store where customers can purchase merchandise. Customers can also buy gift ...
Christian Lang REALTOR
Christian Lang is a Gloucester County REALTOR in Mullica Hill who is HUNGRY for new business and puts in the hard work needed to get it. We love working with real estate agents who understand the value of hard work both online and offline. When we met Christian, he was in the process of setting ...
South Jersey Elevator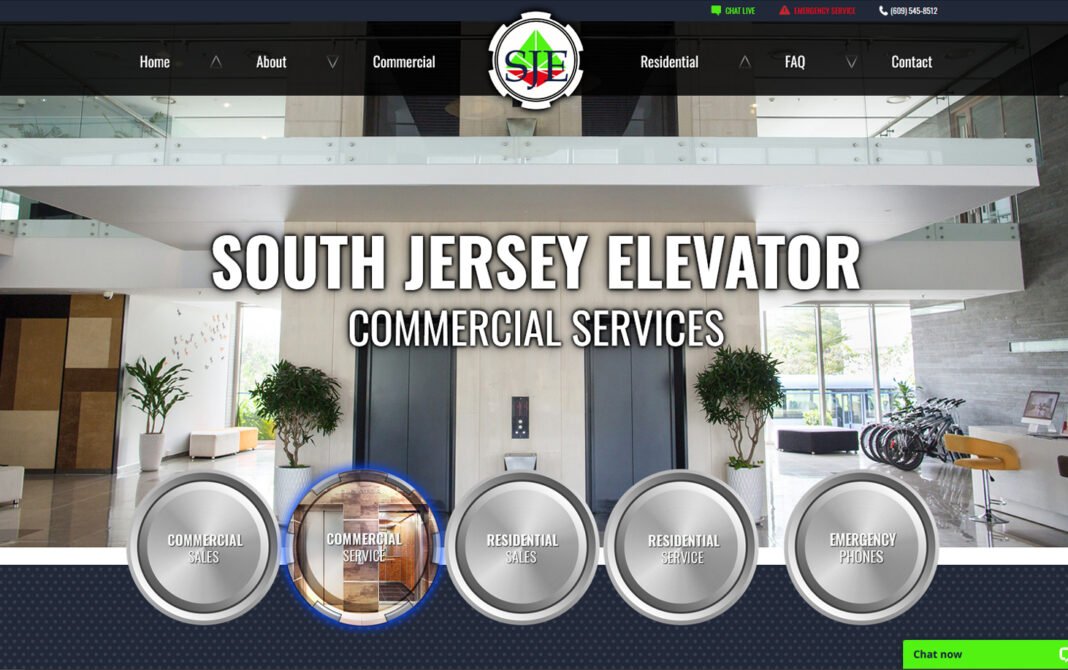 South Jersey Elevator is a well-established local business that installs and services both commercial and residential elevators throughout South Jersey and Greater Philadelphia. The company has a very successful growth model and was looking to extend their lead generation channels to the internet. An employee from South Jersey Elevator was quite impressed with the results ...
Bernadette Augello
Bernadette Augello has been one of our most successful Real Estate clients for over 3 years. We helped take her online footprint to the next level and recently helped her redesign her site with a new, elegant look and feel. The site fetches over 2,000 visitors per month, the majority of whom are from the ...
BMB Sons Plumbing and HVAC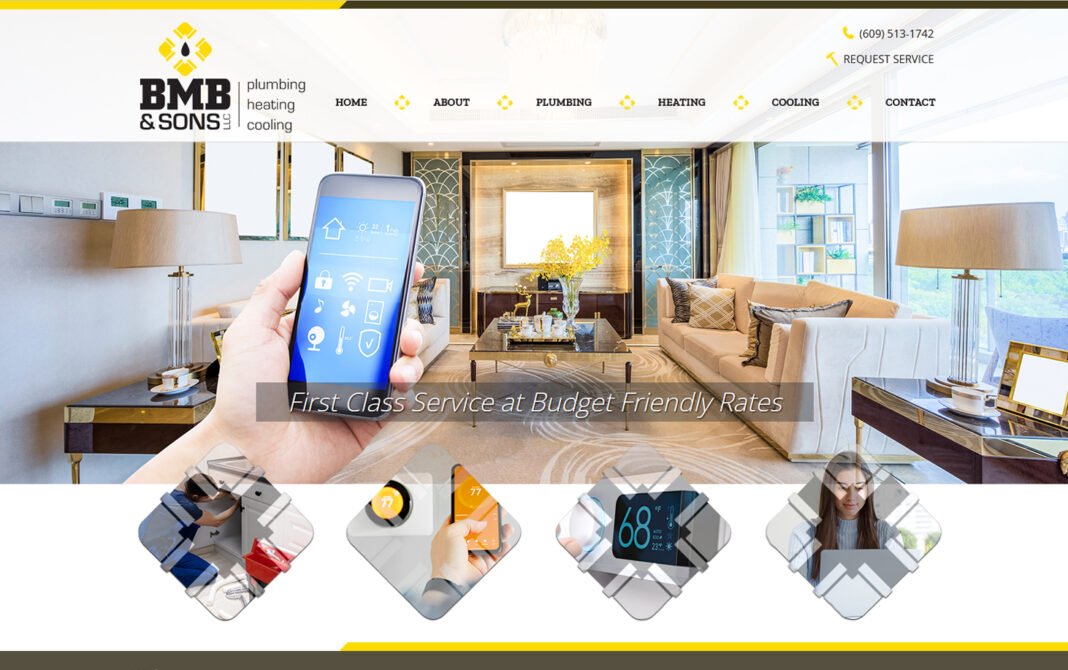 BMB Sons Plumbing and HVAC
BMB Sons Plumbing and HVAC is a Mays Landing based contractor who was referred to us by our partners at Riordan Design & Marketing. Riordan had designed an amazing corporate identity and brochure for this company but they had no online footprint outside of a simple Facebook page. VisionLine Media gathered all available brand assets ...