Century 21 Reilly Realtors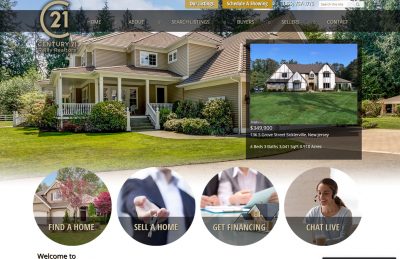 Century 21 Reilly Realtors is a long-time client of ours. We actually built their first Website over 10 years ago. While that site served its purposes, it was VERY outdated and did not meet 2020 best practice standards for Web development and mobile responsiveness. VisionLine worked with C21 Reilly to build a them new Website that meets modern standards. Once the site was completed, we immediately went to work optimizing the site for local searches and setting up a local PPC campaign with remarketing ads.
The site regularly drives local searches for real estate and captures leads through an integrated IDX system, online forms and a LiveChat system that is staffed around the clock by the C21 team. Weekly neighborhood reports are posted to the site and shared to social media to attract local searches within housing specific subdivisions.
C21 Reilly Project Highlights
Creation and Management of New Website
Regular Addition of Neighborhood Reports
Geo-Targeted Landing Pages
SEO Tweaks and Management
Optimized Around South Jersey
Installation of LiveChat Systems
PPC Keyword Advertising
Remarketing and Paid Placement Ads
C21 Reilly Photos